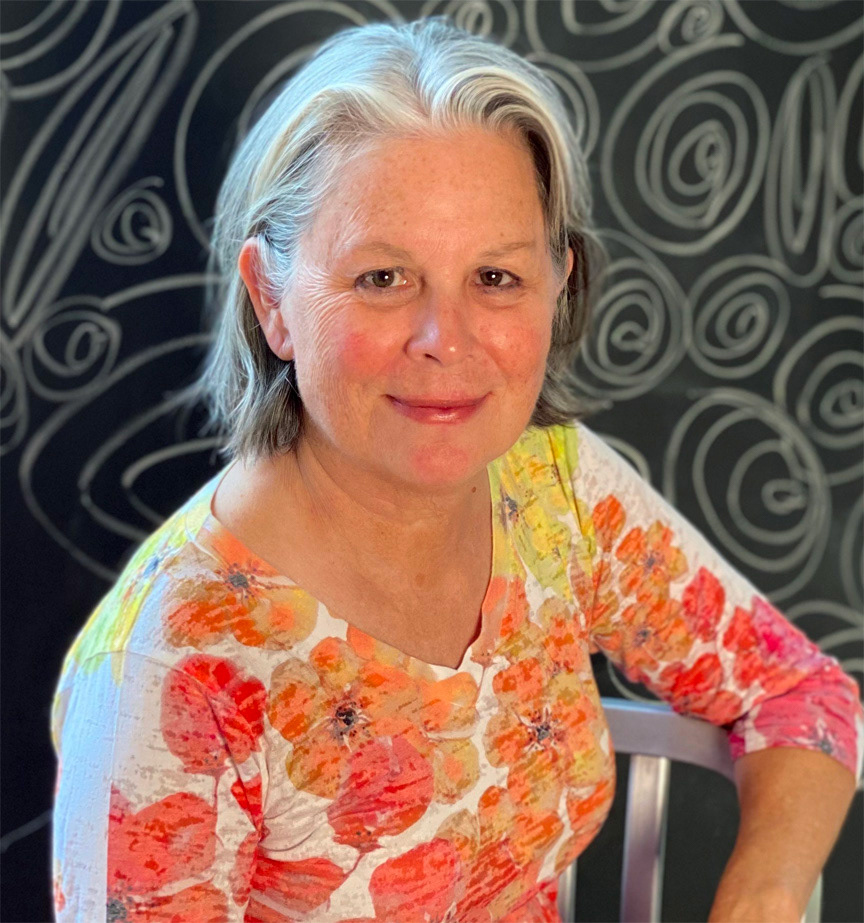 I am an artist and a gardener. Have you ever grown anything from seed? It's an exercise of hope and faith.
My recent work, Hybrids, Artful Harvest and Lifeforce involves a creative close-up of nature's elegant linework. Delicate patterns mimic networks within our solar system, tree roots, even our own vascular systems. We are connected. That is what drives me. 
2015-PRESENT One day in the studio, I decided to take a break from papermaking and just play around. 
At the time I had a garden. Lettuce, radish, kale, and (sometimes huge) squash. I gave one of those zucchinis a whirl using my pressing and drying equipment for making paper. 
Several years of trial and error have kept me on the fascinating path of creating stained-glass-like images from vegetables. They are beautiful, with endless possibilities and exciting results. Sophisticated and elegant to look at, thought provoking at the same time. These images give a glimpse into the architecture of plants and of ourselves, our universe. Nature is quiet, yet powerful. She deserves all the respect and dignity we have to offer.
"A seed grows with no sound, but a tree falls with a huge noise. Destruction has noise, but creation is quiet. This is the power of silence. Grow silently." —Confucius 551-479 BC
Laurie is relatively new to the Berkshires, having moved from coastal Ipswich to North Adams, Massachusetts. (Fun fact—the two latitudes are identical—42.7º.)  What's not a coincidence is what brought her here. The rural landscape and world class museums of Western Massachusetts were both a destination. She is now part of an artist community in the live/work space of the historic Eclipse Mill. She comes to fine art after a career in advertising and has a BFA from the Massachusetts College of Art.